Are Luxury Cars Available For Self-drive Rental In Mumbai?
Mumbai is the city of dreams or mayanagri not only for Indians but many others living beyond the country's border. Millions come here to make their dream come true. Few of them come to try their luck in Bollywood. And being one of the wealthiest city globally, many of them aim to become business magnate. There is the third category of people who fantasize about exploring this city in their dream car. And we, as a provider of luxury car rental service, take pride in making your this dream come true because we believe that people should live with memories and not dreams!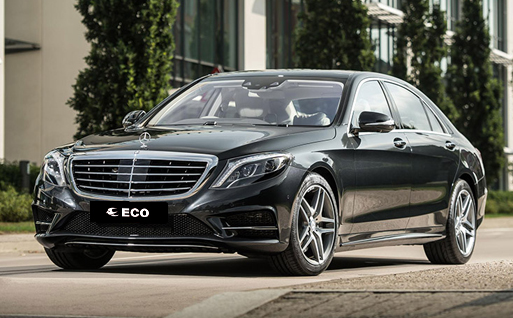 Coming from a middle-class family with limited resources and fixed income is the story of many coming to Mumbai. However, the city embraces all those wholeheartedly who are willing to work hard. And while working that hard, driving to the work on moderate two or four wheelers, we all have dreamt of driving a luxury car. We all have admired the four-wheel beauties at some point in our life and have experienced prickling sensation whenever anyone drives it around us.
Well, Eco car rental is here to fulfil your desire of driving a high-end car with its luxury self-drive car in Mumbai service. You can choose amongst famous segment of Audis, Mercedes, or BMWs at any time to take it in any corner of the dream city.
Luxury cars are a fun ride and an excellent choice if you want to arrive in style. When you book such a car for interview or meeting and step out of it, you feel like you belong there. There is no denying it that Audi, Jaguar, Mercedes make heads turn when they roll into view. It perceives like you own the world.
You can take self-drive cars Mumbai service for luxury cars for a special evening or romantic weekend getaway as well to make the time more memorable.  
However, luxury cars aren't only for business meetings or special occasions. They are ideal for travellers as well. They are the safest as they are equipped with all the safety features. Besides this, they are high-tech cars built using modern technology. They have a built-in GPS which makes navigation smooth. If you will take luxury self-drive car rental Mumbai service, exploring Mumbai will be easier.
For many people owning a luxury car is not a dream but yet they choose service of luxury self-driven cars in Mumbai because they want to experience something different, comfortable and unique. Book luxury car to taste beauty and comfort together and take the opulence to another level. Moreover, you never know the experience of this grandeur ride might give you a kick and motivate you to own your dream car sooner!