Hire Luxury Bus And Coaches For Your Events At Affordable Rate In Delhi
Family reunion, graduation party, school trip, political rally, business trip, wedding, work retreat, city tour, be it anything, the first concern always remains the mode of transport. You need a vehicle that will get your people to the destination, safely, on time, and at affordable price. It becomes a critical point, especially when the city is metropolitan-like Delhi. A city as big as Delhi, reaching from one location to another can take an hour or two. Also, when it is an event where the whole group is invited, the first preference remains that everybody reaches together rather than every individual coming at his or her own pace.
Luxury Bus and Coaches Fits The Bill
You may say, a taxi or metro fits the bill. But, do you really think that cab service is affordable for so many people? Also, metro has its limitations like it won't pick you right from your doorstep and leave you outside the venue.
There is only one mode of transportation that has all the features mentioned above- a luxury bus or coach. It's comfortable and secure. Several people can be accommodated in it at a time. It will pick you right from your place. There will be no need for coordination amongst passengers, and everybody will reach at the same time. And, of course, it is always in budget. But there is something more to this, travelling together in a luxury bus or coach helps in building camaraderie amongst people which lets you make the most out of that time.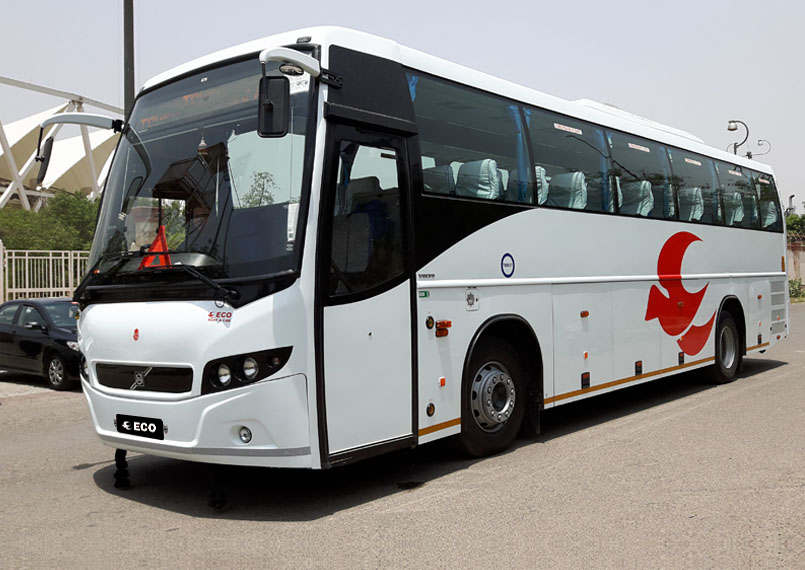 What's More?
There are many good reasons to take a luxury bus on rent in Delhi. When you seek bus rental service from a professional, everything that forms part of that service is top-notch such as bus and driver. The exotic bus is of best brand and well-maintained. The driver is a professional who is well versed with the routes of the city and will ensure you reach the venue on time. Also, their drivers have a proven track record of safety.
Speaking of both, the camaraderie and chauffeur facility, taking a luxury bus on rent lets you devote time to something else other than drive. For instance, if it is a business trip, you can use the bus as a mobile conference room and get everyone ready for presentation. If a school is taking the luxury bus rental service for Delhi sightseeing, the travelling time can be used to brief students about the place you are visiting.
Moreover, the option of hiring an AC coach bus on rent is useful not only for going from one place to another in Delhi but across Delhi-NCR as well. It is accessible and more profound way as compared to other means of travel.
Renting a luxury bus or coach from the best bus rental service provider is the most practical, cost-effective way and flexible way rather than driving your vehicle or boarding public transport.